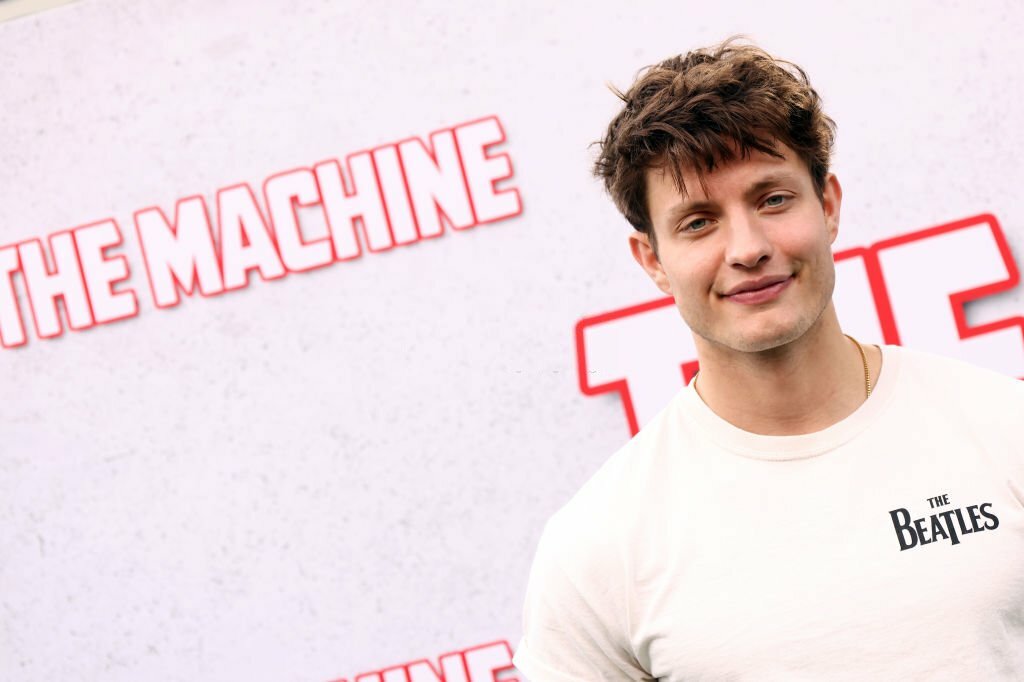 Matt Rife, the comedian, is no longer single. He's in a relationship with actress and dancer Jessica Lord. Their romance began during the summer, and fans noticed Rife's flirtatious comments on Lord's Instagram.
Rife confirmed he wasn't single two months later on Good Morning America in August. He mentioned that he prefers to keep their relationship relatively private because of the intense public scrutiny. He emphasized that the Lord has been a crucial part of his life.
Rife is known for his jokes, many of which go viral on TikTok, often revolving around dating problems and "red flags" in relationships. Despite his humorous takes on long-term partnerships, he desires a family and a wife someday.
In an interview with Esquire in April 2023, he mentioned his longing for a family life. Still, he acknowledged the challenges of maintaining a relationship while constantly touring. He spoke about meeting fantastic women but feeling unable to meet their needs due to his demanding schedule.
Fortunately, Rife has now found love with Jessica Lord, and they are navigating their relationship together.
Jessica Lord was born in Rochdale, England, in the country's northern region, just outside Manchester. Her unique accent, which some TikTok users have noticed, blends elements of British, Scottish, and Canadian accents.
In response to inquiries about her accent, Jessica Lord shared some insights about her background in a TikTok video. She mentioned that she spent most of her childhood in Canada, which explains the Canadian intonation in her speech.
However, she also maintained her northern English vowels. Despite living in Europe for filming and other commitments, she stayed close to her family in the U.K. Her roots remain essential to her identity. While her accent may not be as thick as it would be if she were still residing in the U.K., it reflects the blend of her diverse experiences and connections.
Jessica Lord's journey in the entertainment industry began at a young age. She started dancing when she was just 4 years old and eventually decided to pursue her passion as a professional dancer. However, her path took an interesting turn when she booked her first acting role through a dancing job, which ignited her interest in a Hollywood career.
Lord shared her story in a May 2020 interview with the Canadian Model and Talent Convention (CMTC). She initially aspired to be a dancer but was drawn to acting after that first role.
Jessica Lord's acting career includes notable roles, such as the leading role in Hulu's "Find Me in Paris." She has also appeared in an episode of "Party of Five" and "Ransom."
Reflecting on her experiences while filming "Find Me in Paris," she expressed gratitude for the opportunity to work with incredibly talented individuals. Her journey in the entertainment industry has been a thrilling rollercoaster; she described it as a dream that became a reality beyond her imagination.
Jessica Lord's determination to pursue her acting career led her to move to Los Angeles just before the COVID-19 pandemic. She moved closer to opportunities for auditions and to further her career in the entertainment industry.
In her interview with CMTC, Jessica mentioned that although she had only been in Los Angeles for a little over a month before temporarily returning to Canada, she had a whirlwind experience. She went through "pilot season," which is a time when actors audition extensively for roles in television pilots.
Despite the challenges and competitiveness of the industry, Jessica expressed her enthusiasm for the busy and dynamic life of an actress. She embraced the audition process, acknowledging that it's all part of the journey.
As she explained, things get particularly intense when an actor progresses further in the audition process, indicating the potential for exciting opportunities.
Amid her bustling acting career, Jessica Lord makes sure to carve out time for her beloved dog, Lily. She frequently shares adorable pictures of Lily on her social media platforms. In fact, Lily has her own Instagram account, where fans can follow her adventures.
Lily is more than just a pet; she's also considered by Jessica to be a lookalike. Their resemblance adds an extra layer of endearment to their bond.
Jessica and Lily often embark on various outings together, whether going on hikes, enjoying car rides, or even taking a trip to Seattle. Their shared adventures testify to the strong connection between Jessica Lord and her furry companion, Lily.
Rumors about Jessica Lord and Matt Rife's potential relationship began swirling in June 2023 when observant fans noticed Rife's subtle comments on many of her Instagram posts.
The speculation gained momentum in July when Page Six reported they were an item. However, in August, Rife hinted on Good Morning America that he was in a relationship, though he didn't disclose his partner's name at the time. In September, he officially confirmed his relationship with Jessica Lord during an interview with ELLE.
Despite their confirmation, the couple has maintained privacy about their relationship, offering only teasing glimpses on social media.
In October, Jessica Lord posted photos and videos of herself playing with otters. In one of the shots, a portion of someone who appears to be Matt Rife can be seen in the background, keeping their relationship low-key.
Matt Rife opened up about Jessica Lord's positive impact on his life during an interview backstage at the Forbes 30 under 30 Summit in October 2023. He shared that Jessica is crucial in helping him stay grounded and prioritize self-care.
Rife mentioned that Jessica encourages him to take personal time, something he values greatly. He appreciates it when she suggests having a day for themselves, as it allows him to recharge.
Additionally, Jessica is highly attentive to his well-being, particularly his sleep patterns and eating habits. She ensures that he maintains a healthy balance between work and personal life.
While Matt Rife doesn't run his comedic material by Jessica before performing, he has incorporated playful references to her in his sets from time to time.
He noted that she has a fantastic sense of humor, which he attributes to her British background. Their relationship is a source of support, care, and good-natured humor.